Meat & Seafood Market
We pride ourselves in carrying only the best meats & fish available.
USDA Prime & Choice Beef, aged for 21+ days. 
We trim and cut it to give you the ultimate flavor.
Local Chicken & Buffalo
Pork, Sausages, Meatballs & Jerky
Local Fish
Fresh Fish/Seafood from the Atlantic to the Pacific
Our experienced staff is happy to assist and share preparation
ideas and recipes.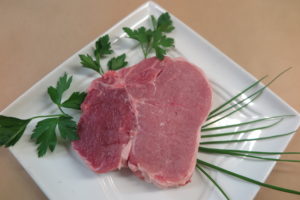 We will cut your meat and/or fish to order, and special orders are welcome.
Purchase 20 lbs or more of Meat and/or Fish and get a 10% Discount
See the selections we have available in our Meat Market and Fish & Seafood section.